About Us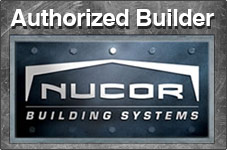 The scope of Medallion Construction's projects ranges from small residential to large commercial with few competitors in Northeast Nebraska matching our experience and quality. Much of our success belongs to our employees. Each successful outcome is due to their experience and ability they bring to every project. Many have been with us for over 15 years, along with our support personnel.
We employ our own concrete crews, steel erection crews, and carpentry crews to get the best quality and to control the scheduling of projects. Currently we have approximately 26 full time employees, and many times have 30-40 employees depending on the workload.
Established in 1979 with two employees, Medallion Construction has grown and expanded every year. With our experienced office staff and work force, we look forward to continued growth in the years to come.
Medallion Construction Company, Inc. is committed to giving our clients the quality they deserve and the quality Medallion Construction Company, Inc. demands.
Medallion Construction Company, Inc.
702 W Benjamin Avenue | Norfolk, NE 68701
Phone (402) 371-7710